An Introduction to Theatre Palisades
In 1963, Theatre Palisades was founded by three television writers; Ken Rosen, Sheldon Stark, and Jacquie Chester. They wanted to produce original plays, starting with their own scripts. Performances were held at the Pacific Palisades Jewish Community Center (now Kehillat Israel) on Sunset Blvd.
By 1967, Theatre Palisades had become a community theatre. Theatre Palisades is membership and subscriber driven. They have continuously produced high quality live performances. From 1967 through 1975, the theatre produced shows in various venues including Palisades Park and Rustic Canyon Park as well as a few touring productions around Southern California.
In 1975, Kate Ahrens of the Pacific Palisades Historical Society brought an offer from Lelah and J. Townley Pierson to Theatre Palisades to donate land to build a theatre. Lelah, along with her husband, Townley, donated the property on which the theatre now stands. The Board of Directors chose architect, John G. Wallis, elected a Building Committee Chair, Cynthia Wright, and a Fundraising Chair, Eva Holberg, who worked with Bob McMillan, a local businessman who was one of the movers and shakers in the Palisades. Bob McMillan helped Eva Holberg raise the donations, and was active within the Palisades community until he moved to San Diego (1985). John Whitcombe supervised the actual construction and Don Johnson was the contractor.
I first auditioned at Theatre Palisades for the 2010 season's "Chapter Two." When my time came to work a scene (the very opening scene) with another actor, we entered the auditorium and I stopped short. I was looking at the set for the then-current show, "Things We Do for Love". I thought I had just entered a Broadway theater, that set was so professional looking, it was outstanding. That was my initial introduction to the theater and its high standards of excellence in all facets of its productions. And happy to report that, first, more often than not, we always meet those standards. Second, I got cast in "Chapter Two", and began a now 11 year relationship with the the theater. It is an outstanding place to work.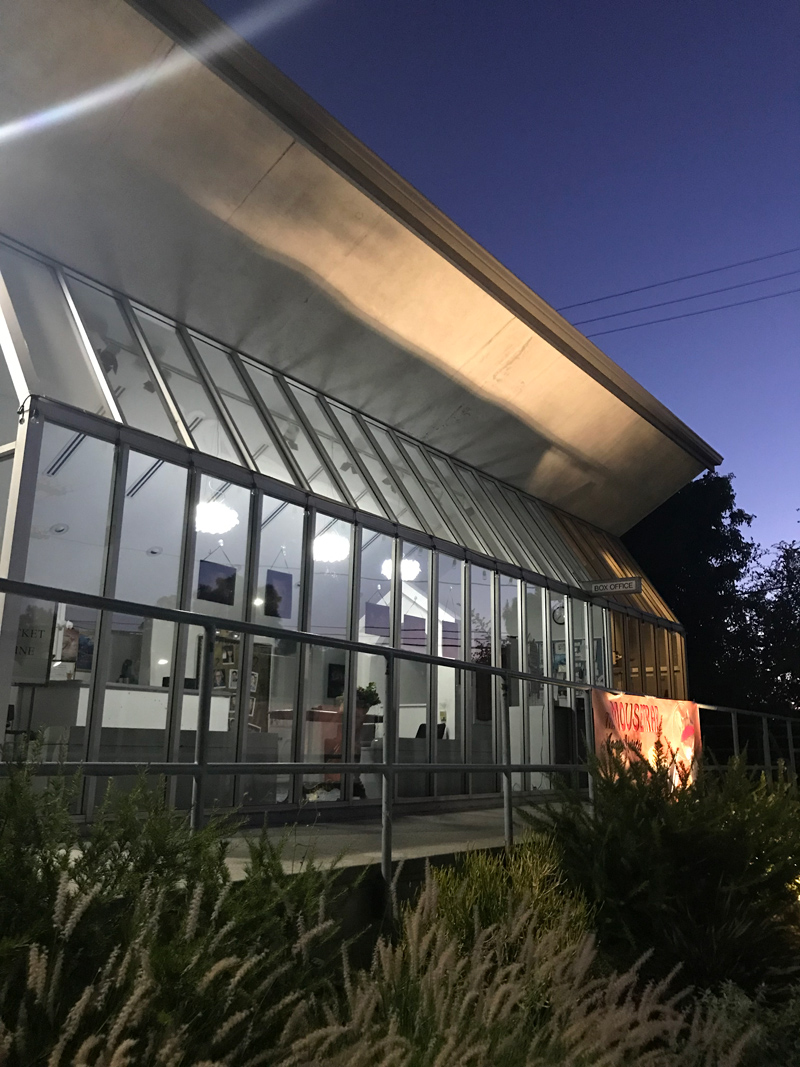 In November, 1988, just in time for the 25th anniversary of the group, Theatre Palisades opened the new 125 seat theatre, which was named Pierson Playhouse, in honor of Lelah and J. Townley Pierson who had not only generously donated the property but also contributed extensively to the Building Fund.
The current busy schedule of Theatre Palisades includes five major productions with a run of 18 performances per production. TPYouth produces two shows a year by children for a total of 13 performances a year. The theater also offers chamber music concerts, special shows and membership meetings. Theatre Palisades also hosts many Palisades Historical Society presentations throughout the year.
Theatre Palisades offers all events at reasonable prices and has a supportive subscription base and a faithful audience.
About Us