Welcome To Theatre Palisades
Get Tickets
Donate
Become A Member
Season Subscription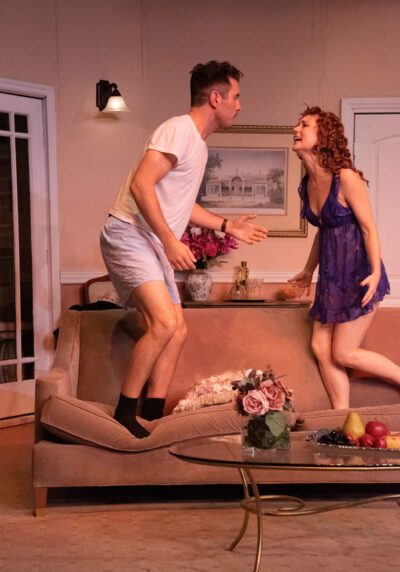 COVID-19 Rules and Requirements for attending Theatre Palisades
Theatre Palisades successfully reopened its doors on August 27, with our production of Wait Until Dark. We will be paying close attention to ongoing health guidance provided by Los Angeles County Department of Health. IF we should be required to make changes to our current procedures because of public health concerns, we will. And we will communicate to our audience, members, subscribers, cast and crew immediately and clearly.
We have taken steps to provide a clean, healthy environment for our returning audience members and our cast and crew. These include upgrading our air filters to Merv 13, cleaning our carpeting, and spraying a sanitizer in the house prior to each performance.
Regarding vaccination status, in keeping with other theaters (among them Kentwood, Noise Within and the Hollywood Fringe), prior to anyone going into the playhouse to see our play, they will need to provide proof of vaccination. This can be the hardcopy card itself, or equally fine, a photo of the card on your cell phone. The most recent vaccination date must be at least 14 days prior to the date of the performance you are attending.
Audience members will be required to wear a mask while inside the theater. This may change if the Health Department permits it.
Our preparations will be ongoing, and we will post updates on the theater's website as they occur.
We recognize that resuming live theater with a pandemic still underway (however muted) presents new challenges for all of us. We ask that everyone be understanding, kind and gracious as we return to the playhouse and offer high quality shows at affordable prices.
Thank you for your patience and continued support!
~ Theatre Palisades Board of Directors
Updated: 9/2/2021
Home Page