January 21 — February 20
March 25 — May 1
The Prisoner of Second Avenue
Mel Edison is a well-paid executive of a high-end Manhattan firm, which has suddenly hit the skids, and he gets the ax. His wife Edna takes a job to tide them over, then she too is sacked. Compounded by the air-pollution killing his plants, and with the walls of the apartment being paper-thin (allowing him a constant ear-full of his neighbors' private lives), things can't seem to get any worse… Then he's robbed, and his psychiatrist dies with $23,000 of his money. Mel does the only thing left for him to do: he has a nervous breakdown. And it's the best thing that ever happened to him…
Harvey
Elwood P. Dowd insists on including his friend Harvey in all of his sister Veta's social gatherings. Trouble is, Harvey is an imaginary six-and-a-half-foot-tall rabbit. To avoid future embarrassment for her family — and especially for her daughter, Myrtle Mae — Veta decides to have Elwood committed to a sanitarium. At the sanitarium, a frantic Veta explains to the staff that her years of living with Elwood's hallucination have caused her to see Harvey also, and so the doctors mistakenly commit her instead of her mild-mannered brother. The truth comes out, however; Veta is freed, and the search is on for Elwood, who eventually arrives at the sanitarium of his own volition, looking for Harvey. But it seems that Elwood and his invisible companion have had a strange influence on more than one of the doctors. Only at the end does Veta realize that maybe Harvey isn't so bad after all.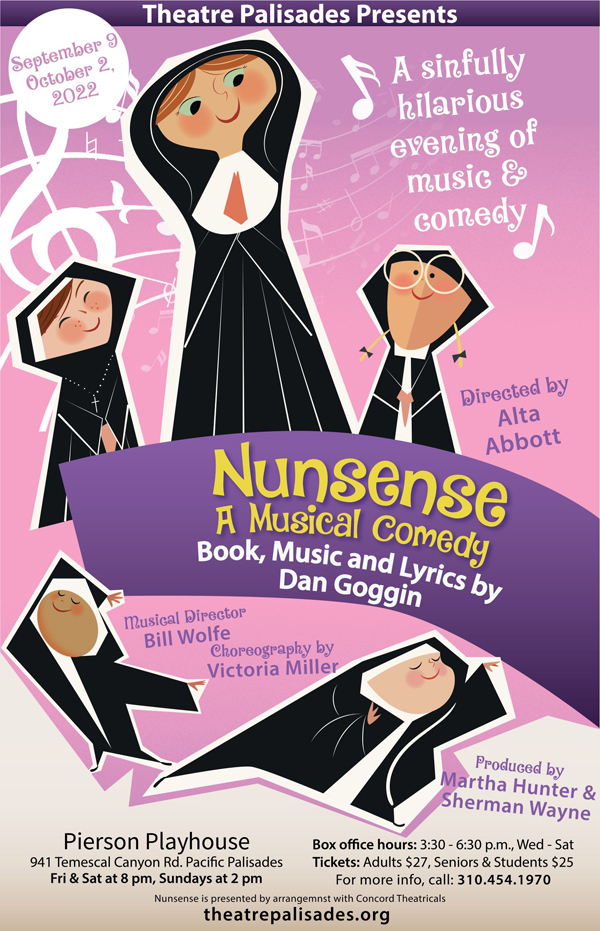 August 27 September 9 — October 2
Nunsense
Book, Music & Lyrics by Dan Goggin
Nunsense is a hilarious spoof about the misadventures of five nuns trying to manage a fundraiser. Sadly, the rest of the sisterhood died from botulism after eating vichyssoise prepared by Sister Julia Child of God. Thus, the remaining nuns – ballet-loving Sister Leo, street-wise Sister Robert Anne, befuddled Sister Mary Amnesia, the Mother Superior Sister Regina, and mistress of the novices Sister Mary Hubert – stage a talent show in order to raise the money to bury their dearly departed. With catchy songs and irreverent comedy, Nunsense is sure to keep audiences rolling with laughter.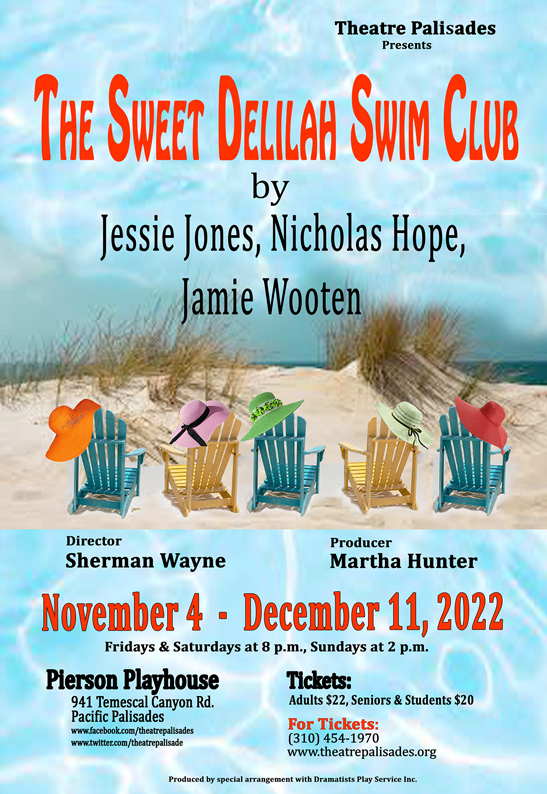 The Sweet Delilah Swim Club
By Jessie Jones, Nicholas Hope & Jamie Wooten
A story of five Southern women, whose friendships began many years ago on their college swim team, who set aside a long weekend every August to recharge their relationships with each other. Free from husbands, kids, and jobs, they meet at the same beach cottage, the "Sweet Delilah" on North Carolina's Outer Banks to catch up, laugh, and meddle in each other's lives. The Sweet Delilah Swim Club is a hilarious and touching comedy about friendships that last forever.
2022 Season